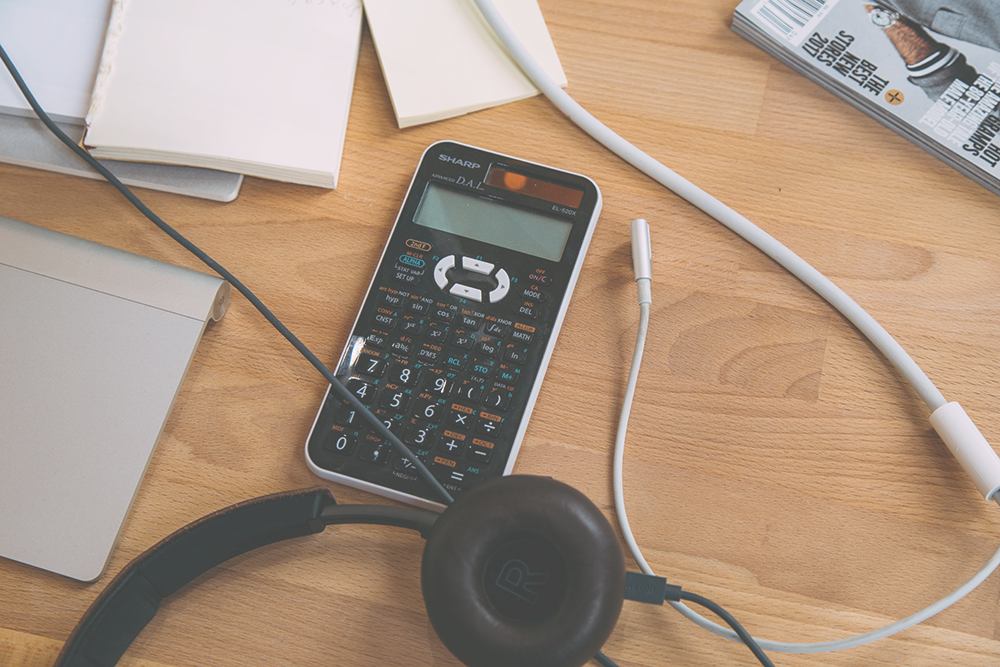 "We should definitely launch a podcast, more people than ever before are listening, and we've got budget to spend as we're no longer running that big outdoor campaign"
This is the sort of conversation going on within brands and agencies in 2020 (well, at least we hope it is). It is a really exciting time to be launching a podcast, and so it's really easy to go all in on imagining what podcast might sound like, who's going to present it or how you're going to get it produced. But before you've allocated your entire budget before you've even started, to get an idea of the costs it's worth take a little step back and looking at the bigger picture.
We chat to a lot of brands about podcasts and hear some amazing ideas, but there's a few vital podcast costs to consider that it's easy for brands to overlook when you're planning to nudge Joe Rogan down the charts. So, we thought we'd share them with you:
Artwork
Hands up who has ever (literally) judged a book by it's cover? 🙋 Or, bought a bottle of red saying 'i love that grape variety', when really it was the colourful art or on-trend font that really swung it? 🙋 Then we can all appreciate the value of having podcast artwork that pops. With a patchwork of podcasts in any given podcast app, it's worth ensuring that your artwork isn't an afterthought or ends up being your company logo hastily pasted onto a background in Photoshop.
Hosting
Hosting is the means of getting your podcast out there to the world and the best and easiest way of doing this is with a good hosting provider. At its most basic you should expect your podcast to be distributed to every listening platform (the big three of course being Apple Podcasts, Spotify and Google Podcasts). But, for brands especially, getting insight into who is listening and how they're listening via a great set of analytics, is the added value that your podcast needs.
Webpage or website
We know that most people listen to podcasts via a podcast app on their smartphones (around 65% according to Edison Research), but that doesn't mean it's not important to have somewhere online for people to listen. Having a dedicated podcast page on your existing site, or it it's more relevant, a standalone site is important for a few reasons:
Helps with podcast SEO (Search Engine Optimization) meaning it's easier for people to discover your podcast. Google now indexes podcasts and can display episodes in search results but only it's got the relevant information to find. There's a whole host of best practices here and that's for another post entirely, in the meantime Captivate.fm have published a useful guide.
Gives you a platform to direct people to in your podcast, you can host photos, further details on each episode and episode transcripts (again Google loves these).
Allows listeners to easily share links to episodes, and means that people can 'try before they buy' by sampling your content.
At its most basic, the site can be a list of all your episodes with an embedded audio player, which all the top hosting platforms provide for you. The more added content you can then add, the better.
Promotion
The hard work doesn't end when you hit publish and put your podcast out there to the world, in a way it's only just beginning. There are a lot of podcasts out there for listeners to choose from (we'll be reaching one million active podcasts at some point soon), so they're going to need a helping hand finding yours, no matter how great it is. We like to talk about how brands are going to promote their podcast and how it fits into a wider strategy right from the start, it'll have an impact on your production and release schedule and maybe even the content too. There's lots of things you can that don't cost (apart from time), earned media such as creating engaging assets to share on social media and good old fashioned plugging on other podcasts, blogs or media. But increasingly important is assigning some budget to run podcast ads on other podcasts, a great way of attracting listeners who are already into the same podcasts as yours.
when we're working with brands, we're having these conversations from day one
Talent/guest fees
A well known host or having notable guests on your podcast can be a great draw for listeners, giving you a boost to your promotional efforts. Someone with presenting skill or experience sets a high bar in terms of professional quality as well as making for better script delivery and guest interviews. Ultimately however the decision, like many you'll make, should be based on your audience, the sweet spot is finding someone who your listener will connect with and who has a natural curiosity and interest in the subject matter, even if they're from a different walk of life (and often they're the best ones). However, people don't expect to work for free, so have a think about who might be a good fit, it goes without saying that the more well known they are, the higher the fee, but there's no harm in aiming high!
There's a lot to think about when creating a podcast from scratch that not only stands out from others but fits seamlessly into your wider content strategy. That's why when we're working with brands we'll make sure that we're having conversations about all of the points in this post from day one. Nothing should be an afterthought, and finding the right approach all depends on the objectives, the audience and the budget available, but knowing what's required from the outset means that budget is spent in the most effective ways.
Get in touch with us to find out how we can help your brand launch it's first, or next podcast. 18Sixy are a podcast agency creating unmissable audio content. Let's start the conversation! let's Start the conversation!