We help brands talk to the people they want to talk to by making podcasts that people want to listen to.
We're an award-winning, audio-first podcast production company. Born out of a passion for podcasts and over a decade's experience in broadcasting at the highest level. We've made podcasts for brands of all shapes and sizes, and worked with some of the biggest names in the world.
Bring these two worlds together – audio and brand – and you have 18Sixty, founded so that we could focus all our creative energies and our deep audio expertise on helping brands get their corporate podcasts between the ears that matter.
We're a full service podcast agency and can work with you through the whole process – brief to ideas to production to promotion. The lot. Or we can just help with some of it. "We really need some big ideas, please." Cool. Let's talk. We're flexible like that. It's all about all finding the approach that's right for you and everything you need to achieve.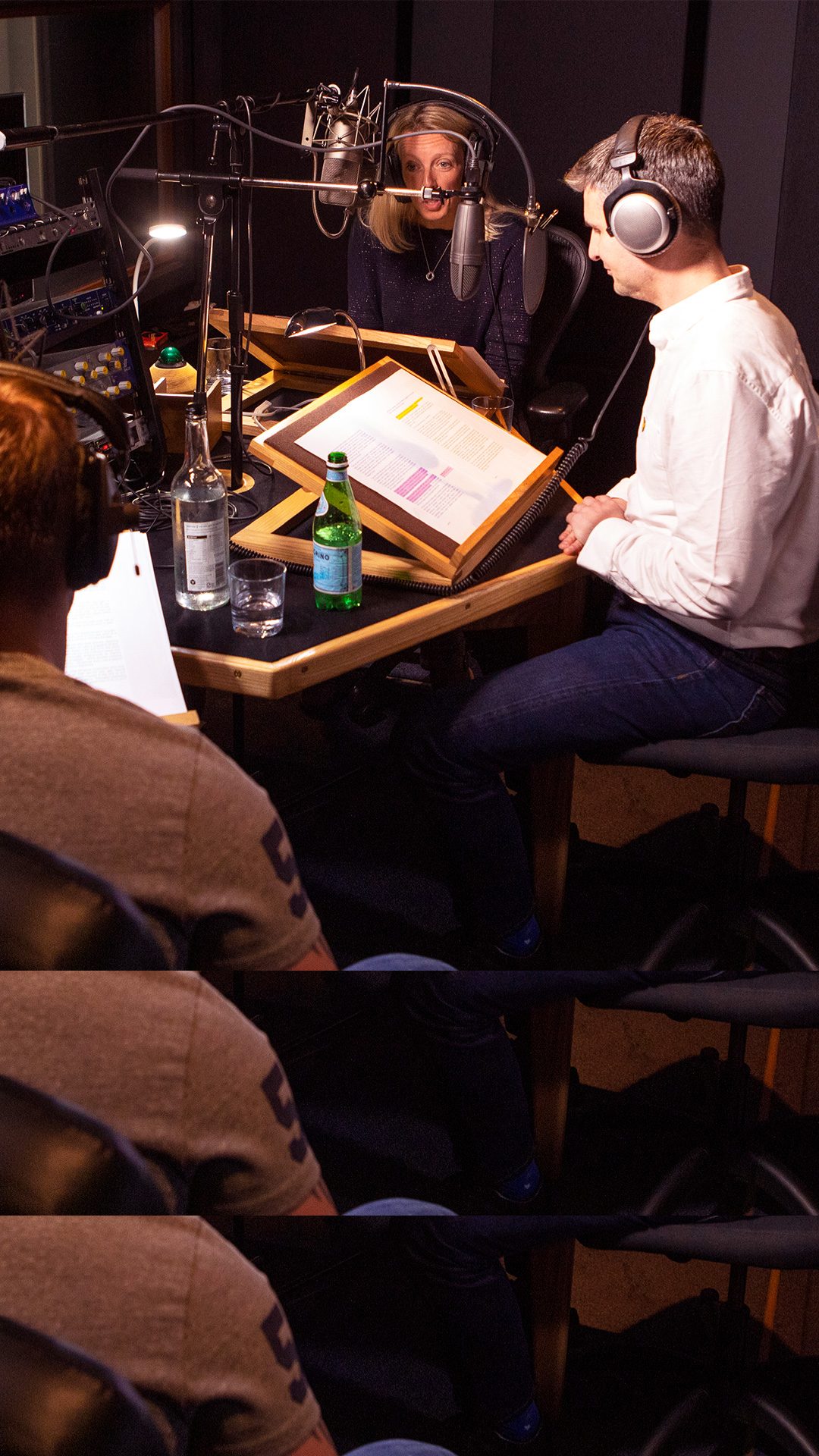 It starts with finding that sweet spot. That magical place between the story you want to tell and the story your audience needs to hear.
Once we have that, we then get to work on the big ideas and interesting, relevant formats to bring it alive and aloud.
Working with super-talented producers, sound designers and editors, we take care of everything production. Studio, remote or on-location records, editing, sound design.
And whether your content features your customers, your people or Some Big Name Talent*, we're used to getting the best out of everyone we work with.
*We don't like to name names but, if you were to ask…
We'll get your podcast in front of the right ears. We'll make sure that your specific target audience can find it (distribution) and discover it (through our podcast promotion service ).
We can put your podcast on every listening platform out there, or we can pop it on a private feed for a chosen few. As always, it's what's best for you and your goals.
Understandably, you'll want to understand who's listening to your podcast. How long they're listening, when they're listening, how frequently.
We'll plug you into the most powerful real-time analytics tools available to help you analyse, measure and (that word again) understand and learn your content's performance.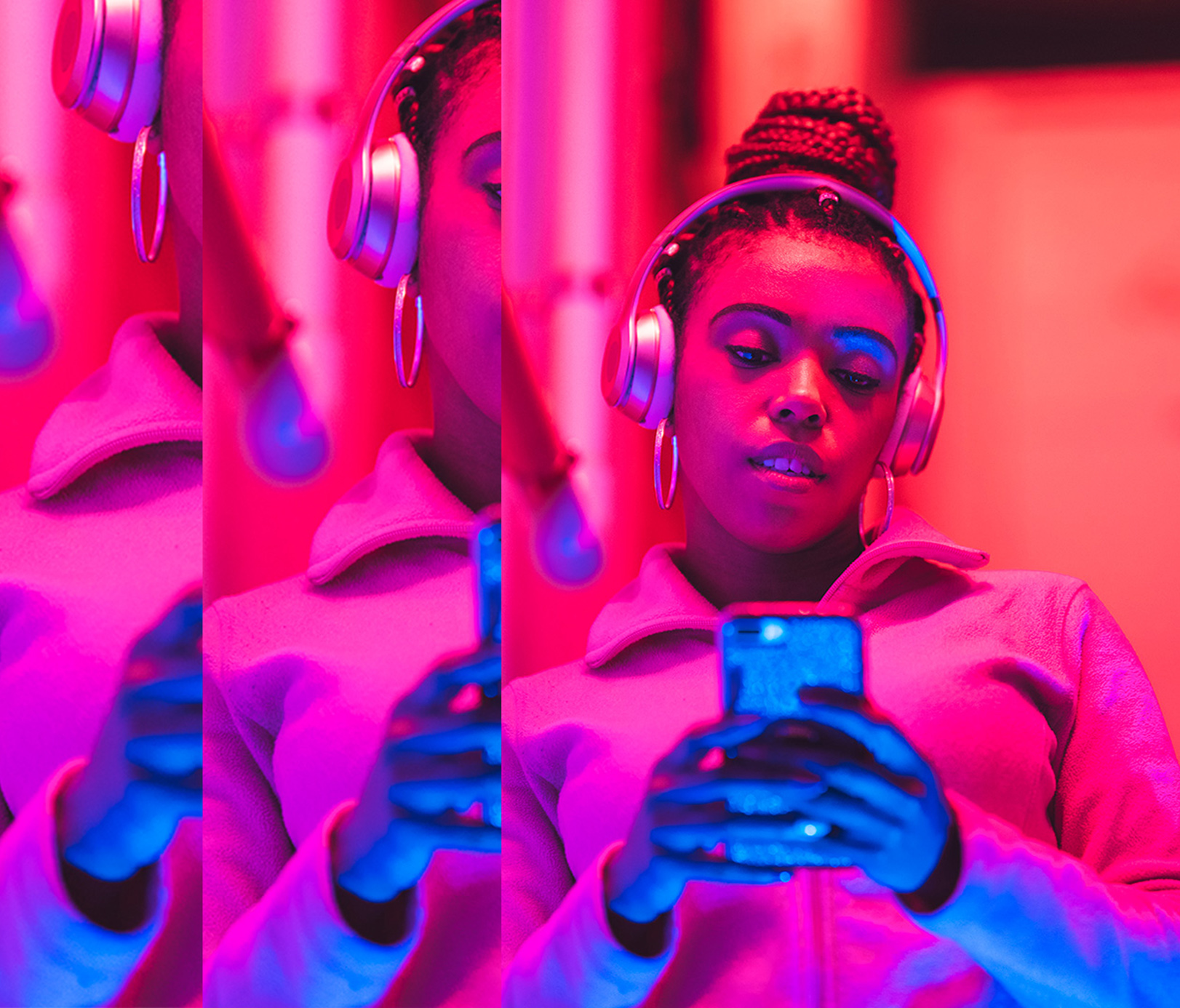 The ingredients of a great podcast.
We can help you with all this (and a lot more).
Concept
Idea generation
Format development
Strategy
Artwork
Production
Recording
Editing
Sound design
Guest booking
Amplification
Distribution
Promotion
Ad campaigns
Private podcasts
Analytics
Listener stats
Performance reports
Competitor analysis
Podcast audits
Here's some of our work
A podcast all about wetlands that invites listeners to immerse themselves in the sounds of the riverbank, crashing tides, wild marshes filled with birds and the underwater sounds of the humble pond. In this series we set out to showcase the incredible power of wetlands in helping to shape our future for the better.

An immersive podcast that tells the stories of the most original and creative digital engineering from across the globe. Taking advantage of our full suite of services, from design, production to promotion, we relaunched this podcast for industrial technology company PTC with a brand new look, sound and format. It's sent us all over the world to record with fascinating people doing extraordinary things in manufacturing and design.

Kaiser Chiefs' frontman Ricky Wilson and broadcasting legend Tony Blackburn teamed up for a unique podcast series to debunk pop myths, solve musical mysteries and crack listener cases.
Got more questions?
How much does a podcast cost?
We don't have a rate card as such. Why? Every podcast and every client's need is completely different so we'll create a bespoke package that works for you and importantly, allows us to make the best podcast possible. Rest assured, we never compromise on quality.
How much time should we allow to launch a podcast?
The more lead time the better. Not particularly because it takes a long time to produce a podcast (it all depends on the format) but it's important to take a strategic approach. We can help you with all of this. That said, if you have a really great opportunity to launch and you want to turn things around quickly, we can do (and have done) so. We're nimble and agile like that!
What about equipment, don't we need a studio?
Having the highest standards are way up there in our priorities, we like to make podcasts that sound great. That doesn't always mean you need a studio though. And after 2020, we're masters in the art of remote recording. You can trust us on the technicals and we'll make sure the results speak for themselves.
Can you create video podcasts?
First and foremost, we're all about audio. However, we recognise that video has an important role to play in podcasts and can really help as part of your wider strategy. We have our thoughts on how video can be used (check out our blog post) so we'll talk you through the options. In short, yes we can help, but we'll make it's the right video content for your podcast.
Does my brand need a podcast? 
Podcasting for brands has become an invaluable part of many marketing strategies and producing a podcast can be a highly effective, affordable way to reach a limitless audience.
As a brand, you are in control of your own content and are free to spread your own message to the people who want to listen. Corporate podcast production is the perfect platform to demonstrate your credibility and establish your expertise within your field.
Your branded podcast could quickly become your most efficient tool for attracting customers and clients.
I want to know something else!
We're all ears. We'd love to hear about your podcast ambitions and talk to you about how we can help, get in touch here or via hello@18sixty.co.uk