We help brands talk to the people they want to talk to by making podcasts that people want to listen to.
We're an award-winning, audio-first podcast production company. Born out of a passion for podcasts and over a decade's experience in broadcasting at the highest level. We've made podcasts for brands of all shapes and sizes, and worked with some of the biggest names in the world.
Bring these two worlds together – audio and brand – and you have 18Sixty, founded so that we could focus all our creative energies and our deep audio expertise on helping brands get their corporate podcasts between the ears that matter.
We're a full service podcast agency and can work with you through the whole process – brief to ideas to production to promotion. The lot. Or we can just help with some of it. "We really need some big ideas, please." Cool. Let's talk. We're flexible like that. It's all about all finding the approach that's right for you and everything you need to achieve.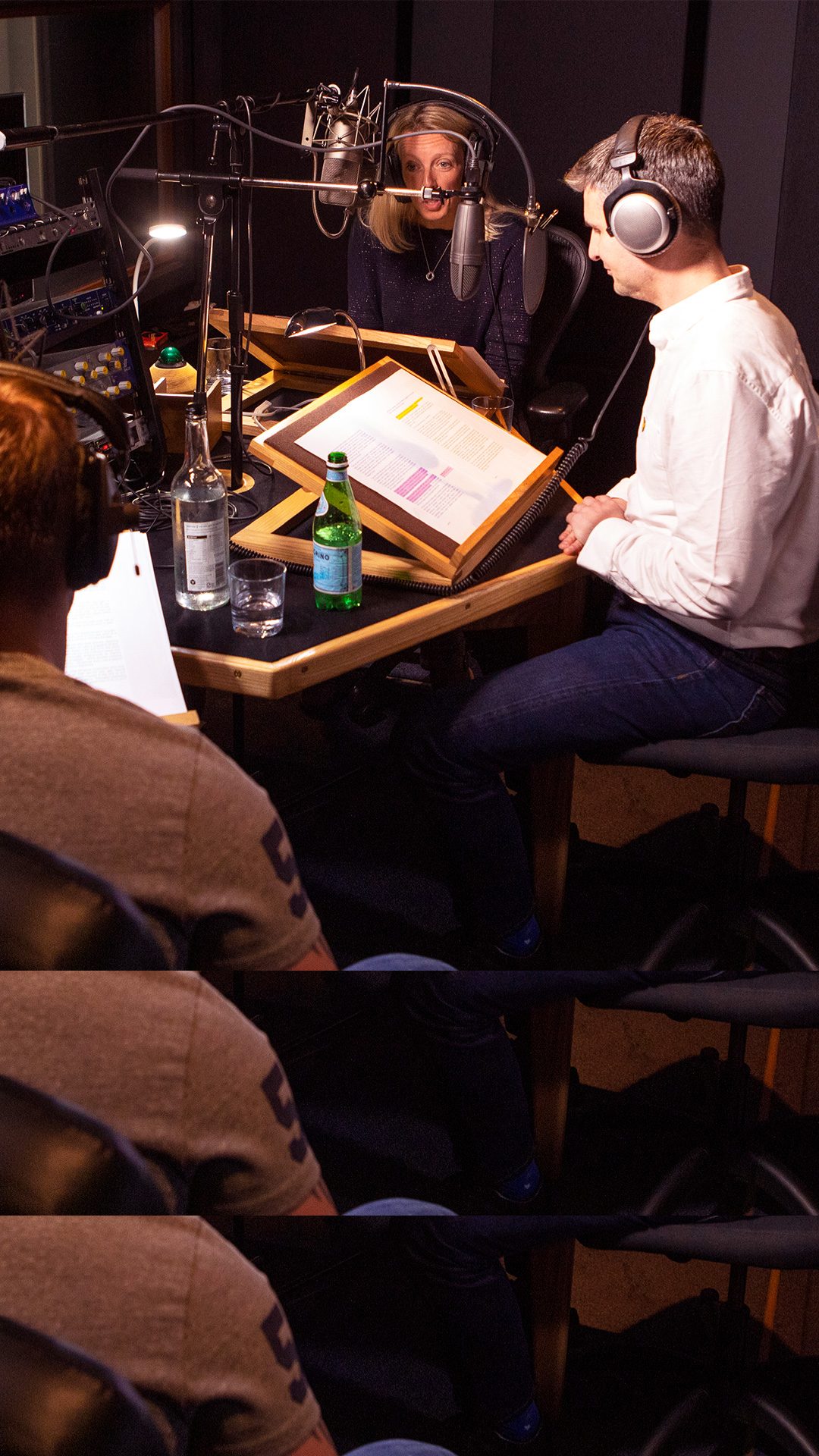 It starts with finding that sweet spot. That magical place between the story you want to tell and the story your audience needs to hear.
Once we have that, we then get to work on the big ideas and interesting, relevant formats to bring it alive and aloud.
Working with super-talented producers, sound designers and editors, we take care of everything production. Studio, remote or on-location records, editing, sound design.
And whether your content features your customers, your people or Some Big Name Talent*, we're used to getting the best out of everyone we work with.
*We don't like to name names but, if you were to ask…
We'll get your podcast in front of the right ears. We'll make sure that your specific target audience can find it (distribution) and discover it (through our podcast promotion service ).
We can put your podcast on every listening platform out there, or we can pop it on a private feed for a chosen few. As always, it's what's best for you and your goals.
Understandably, you'll want to understand who's listening to your podcast. How long they're listening, when they're listening, how frequently.
We'll plug you into the most powerful real-time analytics tools available to help you analyse, measure and (that word again) understand and learn your content's performance.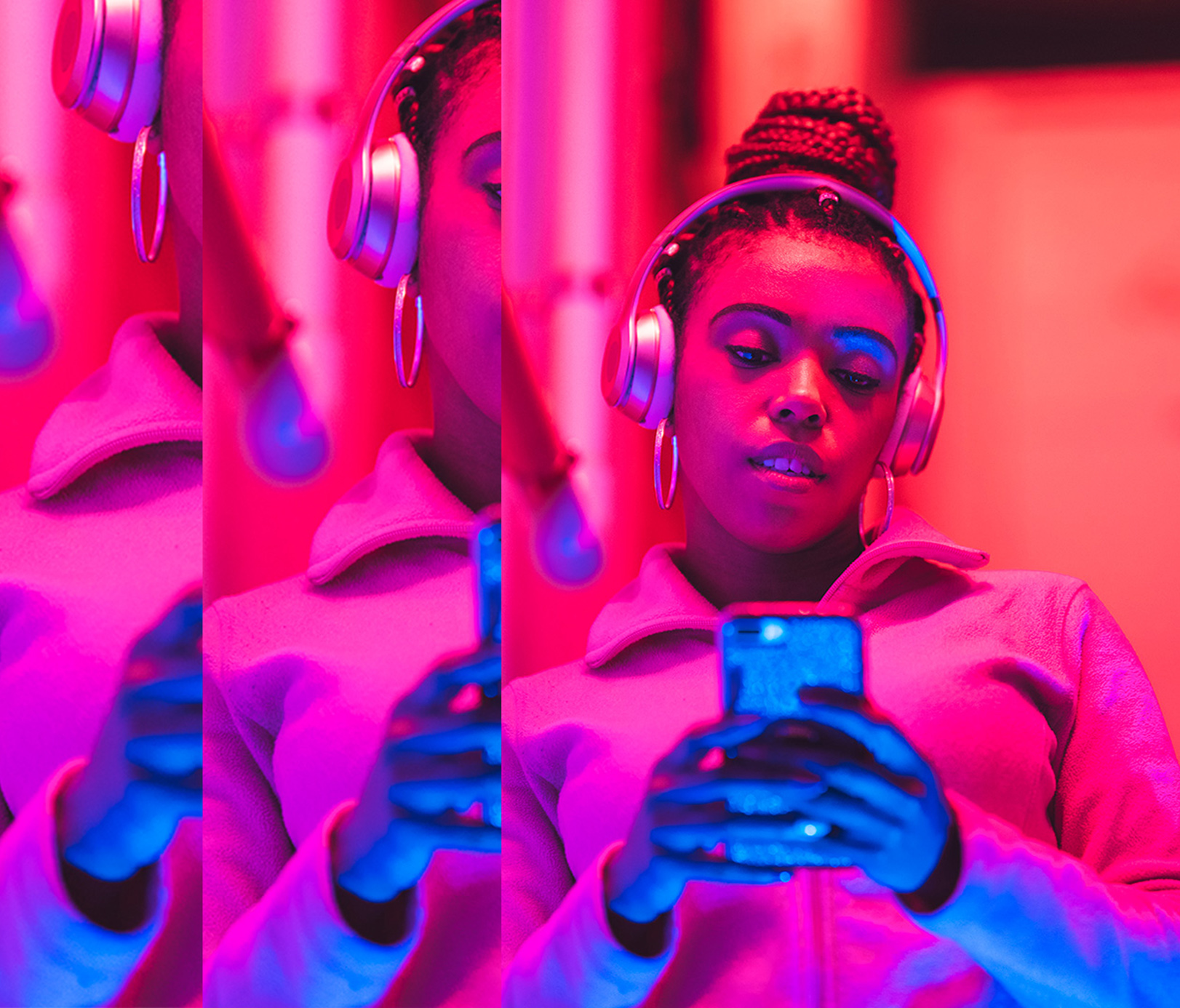 Meet the team
Gareth, CEO & Founder

Connect on LinkedIn Gareth's entire career has been in audio. Prior to launching 18Sixty he spent 12 years developing ideas and producing radio programmes, podcasts and audio content for Absolute Radio, Virgin Radio and the BBC. He's worked with some of the best known names* and has created content for brands of all shapes and sizes.

*Ask him why on earth he owns Mick Jagger's used teacup and Keith Richards' cigarette butt.

Favourite podcast Twenty Thousand Hertz

Clarissa Maycock, Producer

Clarissa's an award winning producer who's made podcasts, radio and TV with some of the biggest names in comedy and has produced shows for the BBC, Audible, Bauer and Global. She's also impressively performed standup at the Edinburgh festival and shared a lift with Brian Cox (the Professor not Logan Roy). She's the producer of series three of A Life More Wild.

Favourite podcast Three Bean Salad

David Maher Roberts, Advisor

David has spent the last 20 years building and running digital businesses. He was CEO of Peter Gabriel's recommendation system (The Filter) and he launched global digital brands like GamesRadar and T3.com for Future and was MD of BikeRadar at Immediate Media. Over the last six year, he built Dialect, an award-winning digital marketing agency with 80+ people in LA, NYC, London and Bath.

Favourite podcast Reasons to be Cheerful

Ollie Guillou, Producer

[Contractor] Ollie's worked in audio since 2009, perfecting his craft at BBC local radio, he's since developed and produced podcasts across multiple genres including the award-winning New Scientist Weekly. He's currently lead producer on our business tech series The Third Angle for PTC.

Eliza Lomas, Producer

[Freelance] Far too humble to agree but Eliza is a master in brining the natural world to life through sound. She's made documentaries on Karachi's ambulance drivers, poetry and dreaming, and turtles as well the award-winning BBC Earth podcast. She helped bring nature to life for us for series one of Waterlands for the Wildfowl and Wetlands Trust and series two of A Life More Wild, as well as some brilliant scripting, and even the occasional piece of music.

Favourite podcast Heavyweight.

Molly Crossley, Assistant Producer

[Freelance] Molly has won multiple journalism awards from the NUJ as well as receiving the Crispen Aubry Legacy fund for social and environmental journalism. She's driven by her passion to elevate minority voices with the
hope of inspiring kindness and empathy in audiences.

Favourite podcast Redhanded

Rowan, Sound Designer

[Freelance] Rowan's a master of the edit with a keen ear for music and sound design. He's worked on award winning podcast series' for the the likes of the Royal Geographical Society and The Guardian and has the enviable skill of being able to compose just the right piece of music to score a podcast!

Favourite podcast: 99% Invisible
The ingredients of a great podcast.
We can help you with all this (and a lot more).
Concept
Idea generation
Format development
Strategy
Artwork
Production
Recording
Editing
Sound design
Guest booking
Amplification
Distribution
Promotion
Ad campaigns
Private podcasts
Analytics
Listener stats
Performance reports
Competitor analysis
Podcast audits
Here's some of our work
Gold 'Best Business Podcast' at British Podcast Awards 2023. Immersive podcast telling stories of the most innovative engineering from across the globe. Taking advantage of our full suite of services, from design, production to promotion, we relaunched this podcast for industrial technology company PTC with a brand new look, sound and format. It's sent us…

A podcast all about wetlands that invites listeners to immerse themselves in the sounds of the riverbank, crashing tides, wild marshes filled with birds and the underwater sounds of the humble pond. In this series we set out to showcase the incredible power of wetlands in helping to shape our future for the better.

The #1 Nature podcast in the UK. A podcast all about the great outdoors and reconnecting with nature. Each episode invites the listener on a wild walk with people who have a unique connection to nature to hear their story of how 'the wild' inspires them. Now in it's second series it's featured Fearne Cotton,…
Got more questions?
How much does a podcast cost?
We don't have a rate card as such. Why? Every podcast and every client's need is completely different so we'll create a bespoke package that works for you and importantly, allows us to make the best podcast possible. Rest assured, we never compromise on quality.
How much time should we allow to launch a podcast?
The more lead time the better. Not particularly because it takes a long time to produce a podcast (it all depends on the format) but it's important to take a strategic approach. We can help you with all of this. That said, if you have a really great opportunity to launch and you want to turn things around quickly, we can do (and have done) so. We're nimble and agile like that!
What about equipment, don't we need a studio?
Having the highest standards are way up there in our priorities, we like to make podcasts that sound great. That doesn't always mean you need a studio though. And after 2020, we're masters in the art of remote recording. You can trust us on the technicals and we'll make sure the results speak for themselves.
Can you create video podcasts?
First and foremost, we're all about audio. However, we recognise that video has an important role to play in podcasts and can really help as part of your wider strategy. We have our thoughts on how video can be used (check out our blog post) so we'll talk you through the options. In short, yes we can help, but we'll make it's the right video content for your podcast.
Does my brand need a podcast? 
Podcasting for brands has become an invaluable part of many marketing strategies and producing a podcast can be a highly effective, affordable way to reach a limitless audience.
As a brand, you are in control of your own content and are free to spread your own message to the people who want to listen. Corporate podcast production is the perfect platform to demonstrate your credibility and establish your expertise within your field.
Your branded podcast could quickly become your most efficient tool for attracting customers and clients.
I want to know something else!
We're all ears. We'd love to hear about your podcast ambitions and talk to you about how we can help, get in touch here or via hello@18sixty.co.uk