"How do we get our podcast out there more?" It's one of the most common questions we get asked. Investing in a solid strategy for promoting your podcast is one of the most important steps you can take to switch from being merely a podcast creator… to being a podcast creator with a growing audience of dedicated followers.
Podcasts are now a firm part of the cultural landscape. The field is big and it's getting even bigger. So what do you need to do to get your podcast noticed and grow your audience?
First, do a podcast audit
A good podcast isn't one that simply adheres to hard-to-pin concepts of originality or presence. It's about how it connects with its audience. Look at the numbers. Are people listening right through to the end of every episode? Are you releasing on a schedule? Are certain days more popular than others with your podcast audience? It is more important to fix the problems you can already see before asking others to take a listen.
Make your podcast discoverable. You can't just put a podcast on Apple Podcasts any more and expect to build an audience. People are using Google Podcasts (and Google Search), Spotify, Stitcher, TuneIn, Entale, Pocketcasts, Castbox and so many more platforms to find shows. People want to ask Siri and Alexa to play their favourites.
Podcast SEO is as much an art as a science, but put simply: clear titles, detailed show-notes and – ideally – podcast transcriptions, are super important.
This may mean syncing your releases to each of those platforms via your RSS feed (most hosting platforms do this for you but some platforms may need some manual input). It definitely means making sure your podcast is in all the places your audience might be. If you want to invest in promoting your podcast to build a podcast audience, you need to ensure your audience can easily find your show first.
Google is now indexing podcasts. This is huge for podcasting, and it means that if the copy accompanying your podcast (and no doubt in the future, the audio content itself) contains relevant keywords, it will turn up in search results. Podcast SEO is as much an art as a science, but put simply: clear titles, detailed show-notes and – ideally – podcast transcriptions, are super important.
Now that you've thoroughly applied the polish to make your programme shine, let's look at how to take your show into the world…
Working with what you've got
Your podcast is a treasure trove of content. Beyond being an excellent episode, each show is an opportunity to create compelling (and shareable) content for your audience. You can take photos and video during the record, and audiograms mean listeners can hear (and see) clips that will best entice them to tune in.
Here's a great example from Fearne Cotton's Happy Place showcasing highlights via Instagram Reels:
There are plenty of free tools that allow you to create audiograms like these. Headliner.app is one of our favourites, while some hosting platforms like Anchor and Simplecast have built-in functions for creating them. If you're not a Photoshop whizz, programmes like Canva and Pablo mean you can readily create reusable templates for every quote you use.
Podcast Top Tips
• Create and share at least two high-impact highlights for each new episode
• Always include subtitles on your audiograms
• Make sure every post has a link back to each episode (ideally a smartlink)
• Pin your best podcast clips to the top of you the most important social media channels posts to your page
You can read more about our expert podcast design tips here.
Brands, use your special moves!
If you have a branded podcast, mining your episode for content has an added benefit because all of this is material that freely fits into your existing channels. Promoting your podcast via your social media is one thing, but don't forget about your newsletters, emails and website. There may even be other places where you could promote your podcast, such as in-app messages, push notifications or even a poster in a store.
There are a lot of avenues out there, and it can be overwhelming to promote your podcast while also producing it, so make sure you're leaving yourself enough time to promote and pre-promote. At 18Sixty, our advice is often to opt for a bi-weekly release schedule. This gives you enough time to breathe between episodes, while keeping the material fresh enough to stay enticing.
Promoting your podcast via your audience
Your content is only one side of your resources. The other half is your audience. One recent study showed a whopping 66% of listeners are relying on people they know for new listeners. A friend's recommendation is one of the most powerful tools you have for building a podcast audience. So how can you increase engagement?
Build a podcast community
It may sound corny but it isn't… and it works. Your audience wants to be part of a community that engages with and responds to content. So encourage listeners to check in, ask questions and have a conversation with them.
Spotify knows this. Their new Q&A and Poll functions mean creators can post questions and polls for a specific episode. For Q&A, creators can see all answers to questions and share them with the community. For Poll, this means your podcast audience will get to see how their answers fared compared to other listeners.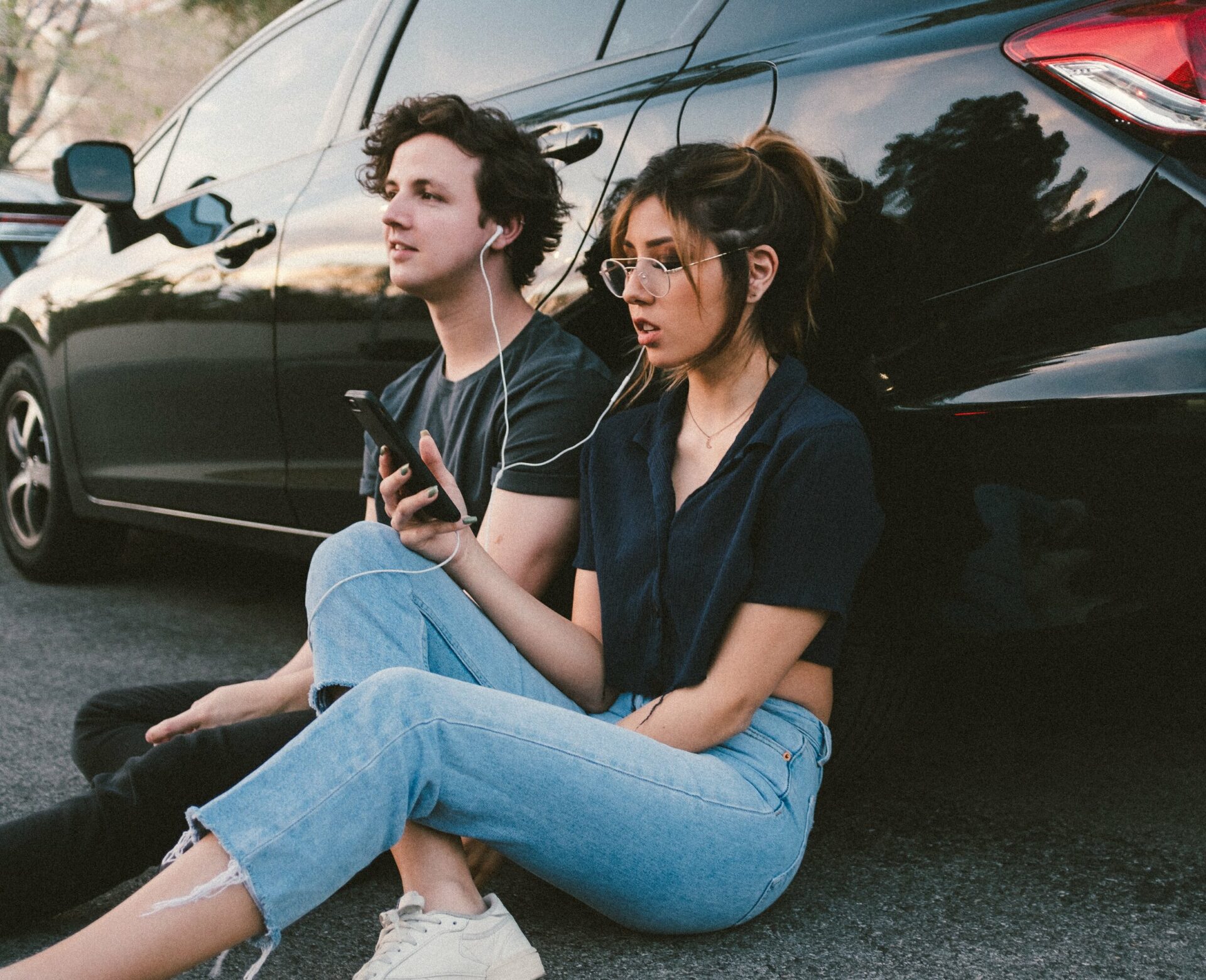 Another new feature of Spotify is Greenroom, meaning that listening doesn't have to end once the podcast does. With Greenroom – and other new 'live' platforms like Clubhouse, Fireside, Twitter Spaces, Twitch or YouTube Live – creators can host live discussions with the community. This can be after episodes, to mark specific events or just for the sake of engagement. And that recorded content can even go on to become new episodes.
Guest on other podcasts
Another great way to leverage community is to offer yourself as a guest for other podcasts. Podcasters make engaging guests because they are used to being behind the microphone. You also get to put yourself in front of a new audience that someone else has built up, and hopefully bring them back to your show with you.
Think of a story that only you can tell and approach podcasts with that story. Use research tools to find out which podcasts are going to have an audience that will most want to engage with you (or ask us to do that for you), and invite those podcasters onto your show. If they say 'yes', make it easy for them to share your episode with their community.
And lastly, what's the best way to get an audience to engage with your podcast? Ask them! Ask them to tell a friend, share on social media, or leave a nice review. It goes a long way.
Promoting your podcast with paid promotion
Research has shown that some 78% of podcast listeners are open to ads. While 54% would consider buying a product after hearing about it from a podcast ad. Podcast advertising is now big business and it's the perfect opportunity to promote your podcast to a cohort of potential listeners who are already switched on to podcasts.
Paid social media campaigns can have their place but if you pay for Facebook ads, not everyone seeing that campaign is going to be a listener. But if you pay to put an ad on someone else's podcast, 100% of the people hearing it will already be podcast listeners.
The art of podcast PR
There's no better feeling than reading or hearing somebody else talking about how great your podcast is, especially then that's in newspapers, magazines, radio, online or even on the TV. Effective PR however is hard work, and you have to give people something really great to write or talk about. Of course this all comes back to having great stories on your podcast, headline-worthy guests or exclusive news that people 'heard it here first'. We work with one of the best podcast publicists in the business POW PR, they really understand podcasts and importantly, how to PR them, check them out online for some great resources and tips from the experts.
And finally…
Be authentic.
Your new fans are waiting to discover your podcast. So go to where they will be. Show the world the most honest representation of your podcast, its values and what it's about. And your new podcast listeners will do the rest.
18Sixty is now offering podcast promotion services that take your podcast from the auditing stage, right out into the world. If you want to make your podcast grow its reach and engagement, just drop us a line. We like to think we know a thing or two about branded podcasts and would love to help your audience grow.