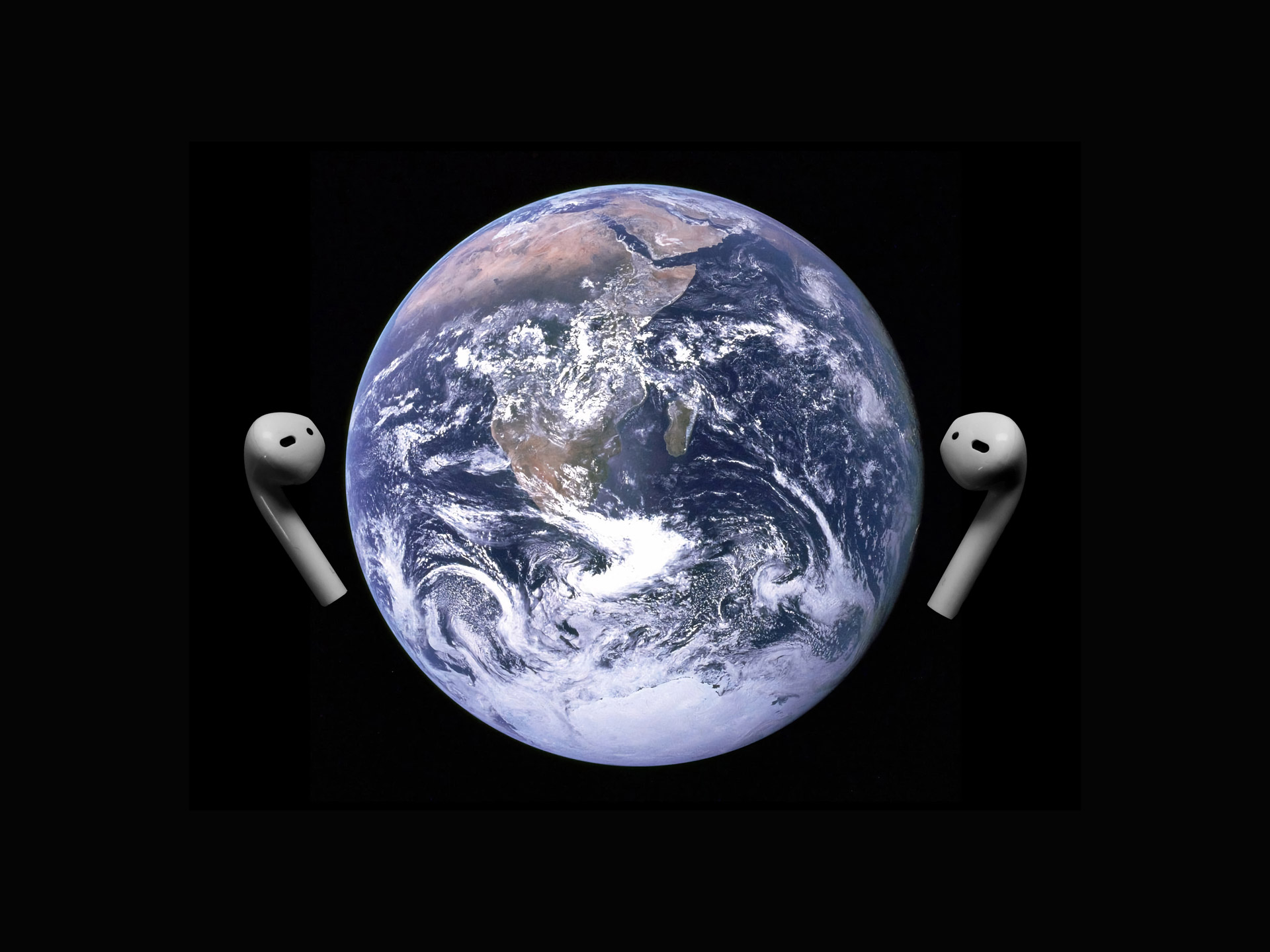 I'm writing this blog post about podcasts around the time of the COP26 Summit in Glasgow and stories about the savage destruction we (humans) are having on the planet are everywhere. As I watched reports on Channel 4 News about the shocking lack of action (encouragement even) towards huge areas of our rainforests being nonchalantly lost forever it's hard not to feel dejected, anxious whilst also completely helpless.
Now I'm not going to make grand claims that podcasts are the silver bullet for the world's problems, however I absolutely believe in the collective, community building power of audio as a catalyst for more sustainable behavior and action.
The power of audio
In 2017, millions watched the BBC's Blue Planet II as it inspired debate and even action around plastic pollution. But decades before this audio was bringing together communities and instigating action en mass. During World War 2, radio boosted moral as well as vividly beaming the atrocities of war straight into people's homes, it was the social medium before social media. In 1963, in one of the most famous radio broadcasts, Martin Luther King's 'I Have a Dream' speech, inspired millions around the world by highlighting the struggle for equality. And of course radio helped to write popular culture when Orson Welles panicked a nation into hysteria with his pseudo news broadcast about an alien invasion for his adaptation of War Of The Worlds.
Audio has the power to create impact, more so than most other forms of media, and there's some science to back it up.
Recent research from Spotify and Neuro-Insight has looked into why digital audio is more engaging than radio, TV, and social media. It found that the way digital audio connects directly to specific interests, coupled with the fact that listeners self select the content, results in greater levels of engagement and emotional intensity.
And in a 2020 study in the Scientific Reports Journal, the researchers found that compared to video, "stories were more cognitively and emotionally engaging at a physiological level when presented in an auditory format."
So how does all this all help podcasts save the planet?
Podcasts that tap into cultural, environmental or social phenomena are creating loyal tribes around shared interests and they're connecting with them on a deep emotional level. What's more, podcast listeners are curiously minded, one of the main drivers for people to listen to podcasts is to learn something new (it's the reason 74% of Americans listen). Add to this the high levels of trust that those listeners have in podcasts and their hosts, more trusted than traditional media, and that makes podcasts one of the best channels for addressing some of the biggest issues we face as humanity.
Now, you could argue that this is just preaching to the converted and creating yet more echo chambers. However what we know about podcast listeners is that they like to tell other people about what they heard on their favourite podcast (96% of them do if they're 'super listeners'), creating impact outside of a show's immediate audience base.
It's no surprise then really that over the last few years, as podcasting has boomed, it's become a platform for movements, campaigns and some of the biggest issues we face today, like climate change.
Changemakers making podcasts
That ripple effect of impact is one of the reasons that keeps podcaster Andrea Fox inspired. Andrea independently launched her podcast The Age Of Plastic in 2018 and has been steadily been building her tribe of listeners, so much so that it recently went to No. 1 in the US podcast charts, and here in the UK to No. 2 in the Earth Sciences category.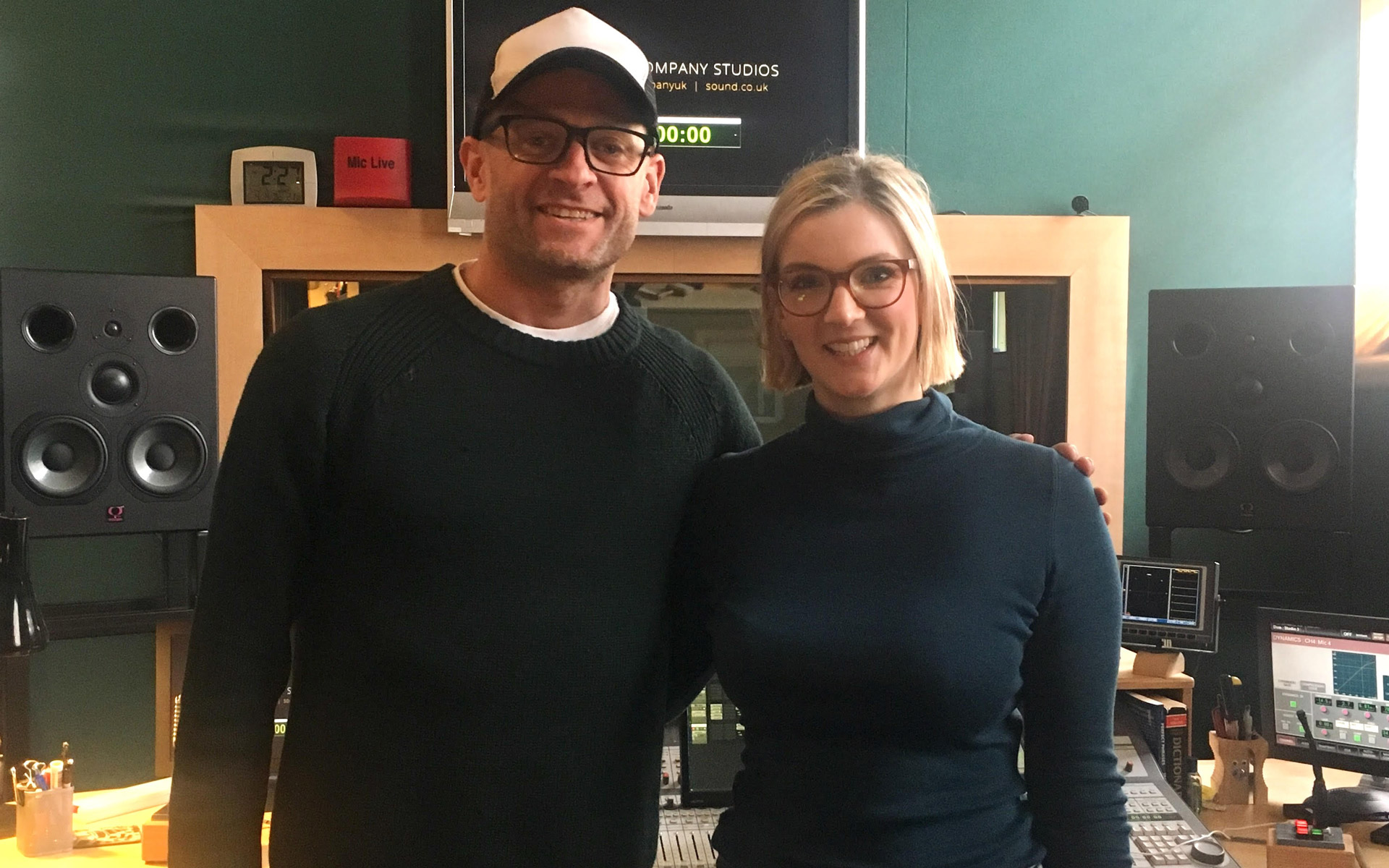 I wanted to use my skills to talk to experts and geek out on climate change
It all started for Andrea by feeling a sense of guilt as a consumer and wanting to actually do something to Guilty Consumer and as a journalist and presenter, wanted to put her skills to use to talk to experts and "geek out on topics linked to climate change".
What started out as means for a host to educate herself on how to make a better job of saving the planet, has built a community that in turn has helped influence their own communities. "I got an email during the early months of the pandemic from an ICU nurse. A nurse! During a pandemic! Wanting me to keep producing content?! She's since been nominated for a Sustainability Award in her community!" says Andrea. "I've also connected guests and listeners who want to push back against their own internal company cultures regarding sustainable business practice. These connections with people on their own sustainable journey, making an influence on their communities, keeps me making the Age of Plastic Podcast."
It gives people a healthy perspective on things and keeps them doing what they're doing
Proving that podcasts about the big issues don't have to be all doom and gloom, Sustainababble, hosted by Dave and Ol, has become one of the UK's most listened to (and longest running, since 2015) podcasts about sustainability. Host Dave Powell told us there were hardly any podcasts about climate change seven years ago "When we started kicking the idea around there were a fraction of the amount of podcasts there were now, and what there definitely weren't were any podcasts about the environment that were 1) not dry and 2) which talked about environmental nausing in a human way, the kind of way you might in the pub".
Tens of thousands of listeners tune in to the Sustainababble podcast every month to get inspired about what they can be doing to better look after the planet, that's tens of thousands of people all working together on that common goal. Dave said they get "listeners writing to us or even (shriek!) coming up to us in person and saying how much the show gives them some healthy perspective on things, and how it helps them keep grounded and keep on doing what they're doing".
Podcasts for climate conscious brands
It's not only independent podcasts like Andrea's and Sustainababble, publishers (like The Guardian and The Economist) and the big networks like the BBC (The Climate Question) and Gimlet/Spotify (How To Save A Planet) who are using podcasts to create impact around climate change and sustainability. Brands are also realising the potential, especially as there's no other platform that gives them so much room to talk about the issues that are important to them and their audience, that also gives them licence for creativity and transparency.
In fact, for brands especially, podcasts are the perfect channel for purpose campaigns because messages don't have to be boiled down to a catchy slogan or bitesize social post. Take Selfridge's Hot Air podcast for instance which takes a deep dive into how consumerism can be sustainable, or our own podcast for Canopy & Stars, A Life More Wild that looks at the benefits of being more at one with nature. For brands that are prepared to talk the talk and develop impact-driven podcast strategies, the rewards reaped are not just more wholesome for them, but have a bigger impact on us all, and make better business sense too.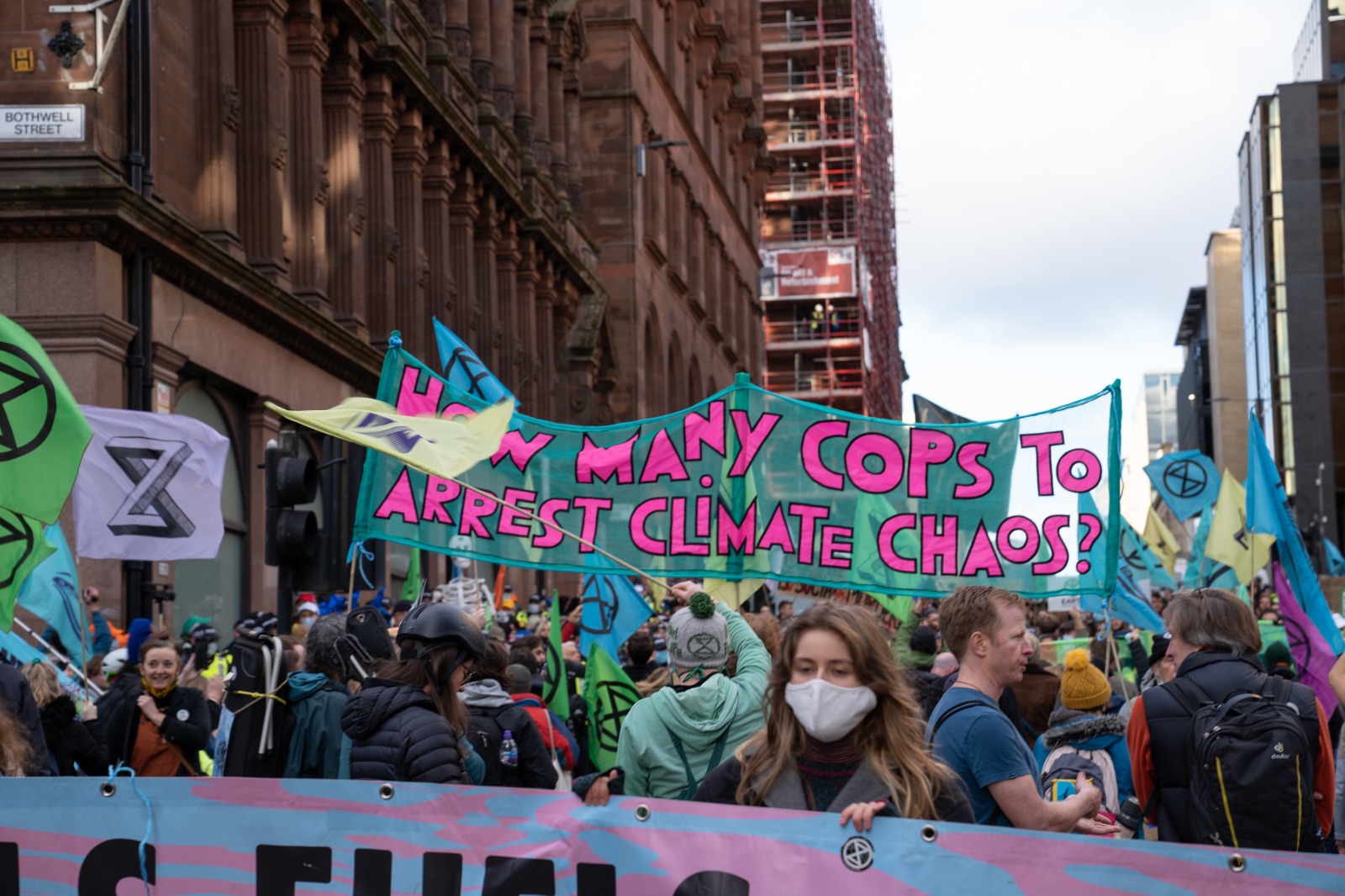 Talking the talk
It's a wonderful thing that podcasts being embraced as a trustworthy channel, in a digital world of misinformation as a means to effect change around the climate crisis, but there's even more potential waiting to be harnessed, not least from the most powerful of players. In 2020 a community of Australian "climate podcasters" launched Podcasters Declare to address the problem that Apple has a podcast category for almost everything, apart from climate change. Their open letter to Apple gathered almost 1500 signatures from all over the world but Apple for various reasons declined to add it, though the petition is still open (we signed it and you can too here).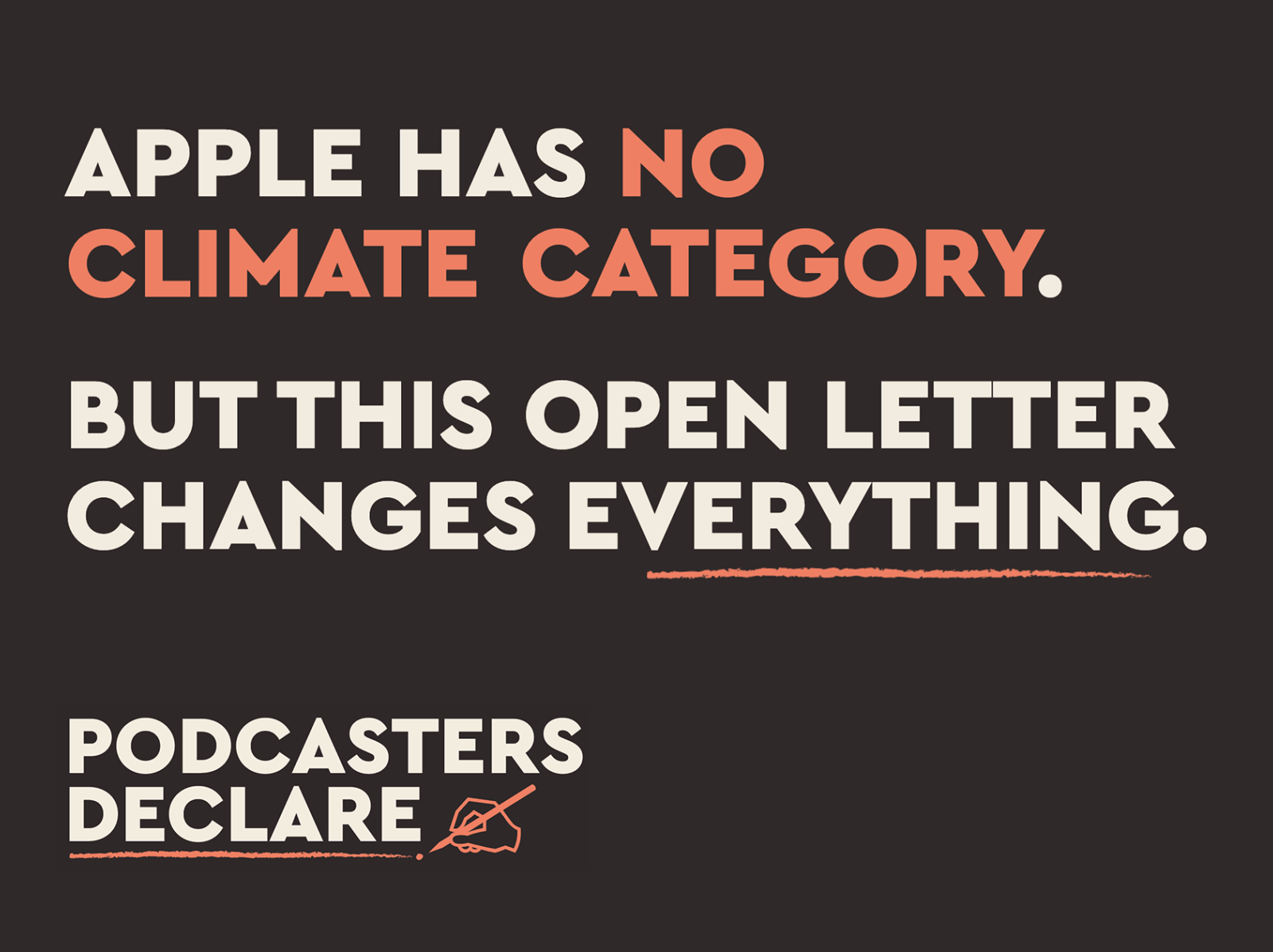 The campaigner behind Podcasters Declare Mark Spencer is still motivated and has more action planned, "Podcast listening keeps posting bigger and bigger numbers… That it's actually hard to find podcasts that talk about climate change, in 2021, is bonkers. Name a pop culture topic, however obscure, and you'll find a podcast about it, or twenty. The simple reason there aren't more climate podcasts is that many people don't know that they can, that there's an audience, and they also don't know what a climate podcast sounds like."
Although Apple have yet to act, as a result of the campaign, one of the biggest podcast platforms iHeartRadio became the first to add a climate category. And Mark's started to see some exciting developments in climate-focused podcasting over the last 12 months with more shows with bigger budgets and high production values. He told us "it's great to see not just a token episode addressing climate along with a slew of other issues, but climate as the driving focus" But as Mark goes on to say, "whilst that's great for proving that climate shows can sound just as good as anything else, it's important that there are shows continue to be produced at the community level, by individuals and groups. This is really where climate podcasts can shine, where people we can relate to, or would be friends with, can engage with climate change."
Far reaching ripples
It may well be the case that we don't get a single podcast that makes as big a splash as the BBC's Blue Planet II in terms of impact on society, but by their sheer volume and community-appeal, podcasts can make many more smaller splashes, with far wider reaching ripples.
---

We love to make podcasts that have a positive impact on people and planet, get in touch about creating ripples together. 18Sixty specialise in corporate podcast production – with a conscience.