One of the splendours of a strictly sonic medium like podcasting is how easily sound can transport the imagination.
Whether it's the calm of the ocean or the glitz and bustle of crowded city streets, through podcasts we can place a listener directly into the world we want to create, imagination does the rest. In this post, we're going to look at the idea of recording on location, and how you can whisk your audience away.
Have a reason
There are obvious benefits to recording in a studio. For each episode, you turn up, the gear is already in the right place, you're in a quiet and controlled space, you hit 'record', and you're good to go. The adventure and the soundscape of recording on location may seem exciting but, without a strong reason to record there, you may be setting yourself up for trouble.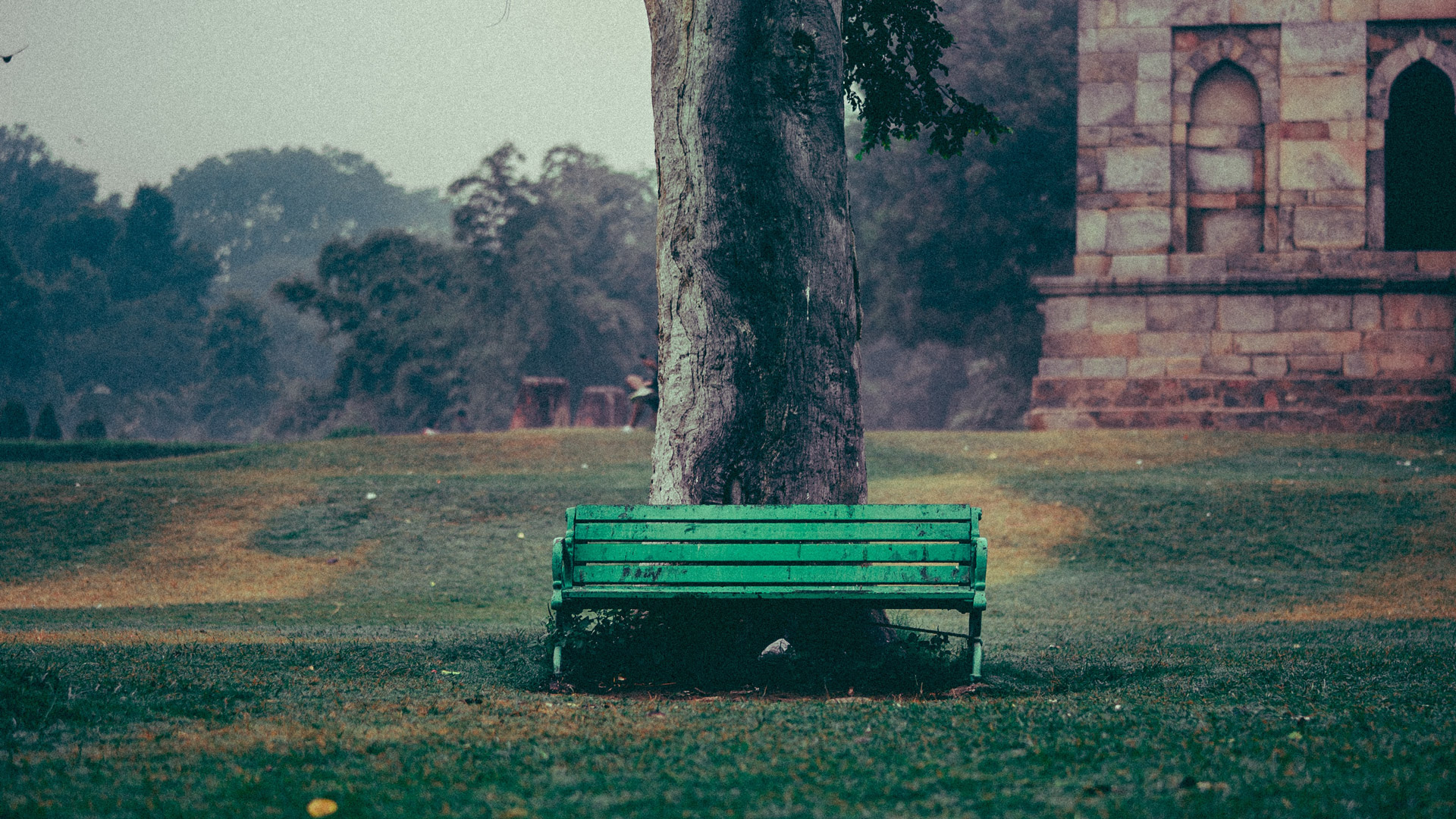 So what are the good reasons to go on location?
One reason may be that a space has particular relevance to the story. A random recording on a bench in a park may not seem like the most exciting place to record a podcast with someone. But what if that bench is exactly where a life changing thought came to them, an idea that would make a difference to hundreds or thousands of people. In this case, visiting the bench becomes the starting point of a compelling narrative.
Likewise, going on location can make for a much more candid, open and engaging interview. Sitting in a recording studio with soundproof walls and fancy microphones may get the best audio, but it's also a fast way to remind the guest where they are. Emily Dean's Walking the Dog podcast is the perfect counter to this. The natural sounds and barking remind us of where we are, and the informality of a dog walk provides more genuine conversations than might not otherwise have played out in the same way.
When recording on location, context goes a long way…if you explain precisely where you are and why it's relevant, the ambiance will add to the experience
When recording on location, context goes a long way. If you don't tell listeners why they can hear the footsteps of waiters and the serving of wine, they might not understand what's going on. But if you explain precisely where you are and why it's relevant, the ambiance will add to the experience, and your audience will be much more accepting of the odd bit of background noise.
That said, every listener has their limits when it comes to background noise, which is why you need to…
Plan, plan, plan
The key to a successful on location recording for podcasting is planning. Traffic, planes, weather, animals and more can all be part of the background noise, and it is important to anticipate what this might mean for an episode.
In some senses, they may be welcomed: a podcast episode discussing the impact of development on the environment may do well to have the sound of starlings and blackbirds against the backdrop of a busy road or building site. But be careful – unwarranted and unexpected sounds can be harder to remove, and prove difficult to smooth out in the edit.
A good way to mitigate this may be to anticipate the sounds of the area. This can be as simple as looking at several potential locations and choosing the one with the best ambient sounds and the least superfluous ones. It may be a case of looking at weather forecasts, or finding out when the noisiest times of day are in an area.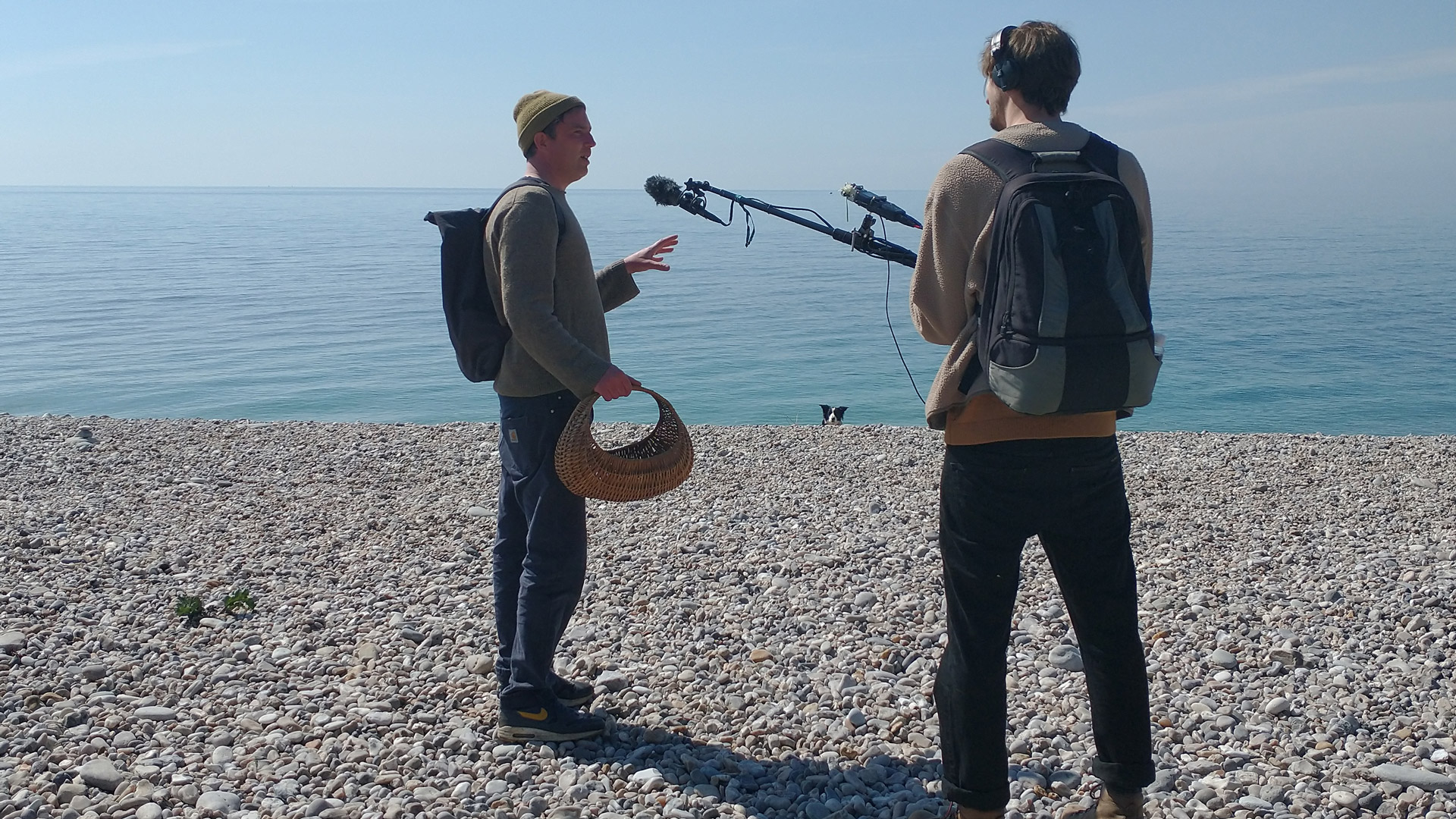 Going the extra mile
If you really want to get the most out of your podcast, consider a site visit in advance. While it might seem fine to just turn up and see how it goes, that can be a bold move. For instance, if it's the day of the record, and the wind at a proposed area is too severe, you run the risk of wrong-footing your guests from the outset. But if a site visit is out of the question, consider online resources.
When we recorded A Life More Wild for the unique stays booking company Canopy & Stars, we needed to scope out to a number of far flung wild locations. For this, we found that Google Maps' satellite imagery was incredibly helpful. Before we headed to the Peak District, we could check out the terrain and get an idea of where the most sheltered places might be, so we weren't wasting our time in a high wind situation. Crucially, it meant we also didn't waste the time of our guests.
A last (oft forgotten) tip is to make sure you record 'wild track'. Before or after interviewing, set up some time to record the empty sound of the environment you're in.
Wild track provides a background sample for an editor to help them make seamless edits, and it also has a much more important utility: whilst on set, the environment is a character in your conversation. Ensuring the audience can hear those sounds during pauses and poignant moments helps remind them of that.
Top Tips
• Have a reason to record on location – context is key
• Carry out virtual or in-person reccies to scope out the best recording locations
• Always record 'wild track' before or after an interview
• Wind can be your enemy, consider the right type of microphone for the job
• Don't forget spare batteries or power packs!
Do you have the right kit?
Recording on location is a different set of skills to recording in a studio. A shotgun-type microphone works best for outdoor recordings because they pick up sound in a more directional manner, making it easier to hear voices and eliminate background noise. Alternatively, Lavalier mics are another type of mic to consider, especially if you're on the move – just make sure to avoid clothing that rustles!
Whatever kit you decide to use, it is absolutely essential to buy a device that inhibits wind (such as a deadcat or foam windscreen). Having back-ups of equipment and power is also crucial – the last thing any podcaster wants is to go through the trouble of setting up a recording with a guest, only to have one dead battery bring everything to a halt.
There are always extra things to consider in our experience, and when you decide to work with 18sixty, that's exactly what you get: our years of unmatched experience creating podcasts for brands. Whether that's in the field (perhaps even a literal field) or a recording studio. Give us a shout. We're all ears.