TLDR: Make the podcast ads that listeners want to hear!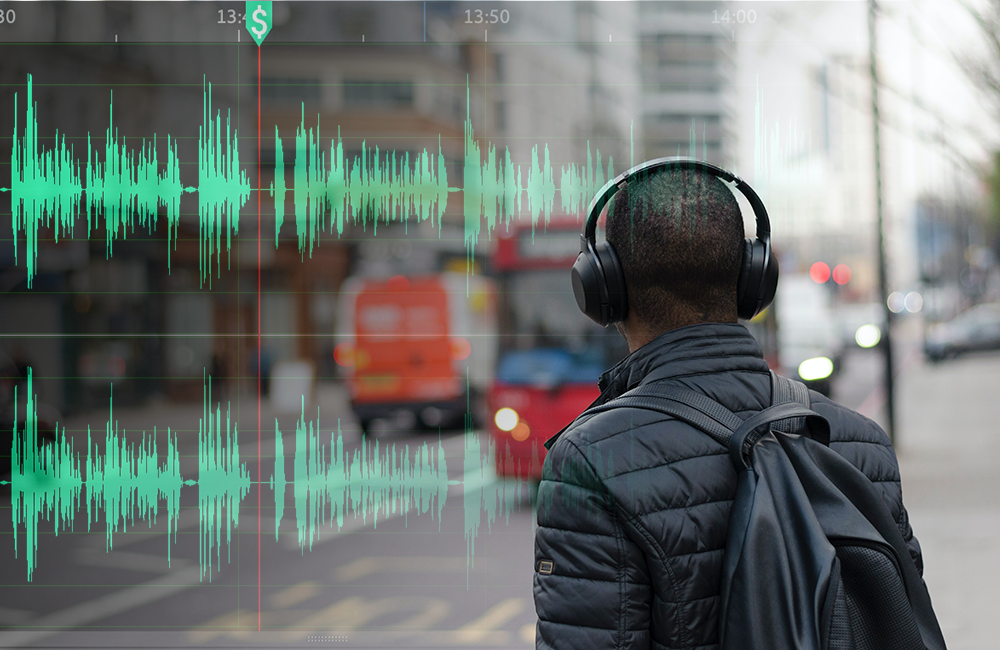 It seems like every week there's big podcasting news involving Spotify and their chequebook!
Spotify's announcement in November 2020 that they were acquiring the goliath-like podcast hosting and ad platform, Megaphone has certainly caused some debate about what it might mean for podcasting and podcast advertising in particular.
In a deal apparently worth $235 million, it was the latest big spend from the Swedish streaming platform in helping to secure their place at the helm of global podcasting (as well as music).
We won't debate here what that big deal means for podcasting, if you want to find out more, Bryan Barletta did a great job of deconstructing it in his Sounds Profitable blog. But rather, how as the podcast advertising space gets more consolidated and we see greater demand from brands who want to advertise, the quality of podcast ads, and most importantly the listener experience, doesn't suffer.
Keep the gift giving
Over half of podcast consumers say that they are more likely to consider the brands they hear advertised on podcasts. (Edison Research)

Around 70% of podcast listeners can recall brands they hear about in podcast ads (Neilsen)

63% of podcast listeners made a purchase after hearing a podcast ad (IAB)
These are just a few of the impressive stats on the effectiveness of podcasts as a channel for brands. Podcasting has found itself in this exciting and advantaged position within the media and digital ad space. But we have to remember why…
Trust, Affinity, Authenticity, Credibility… All benefits that have been made possible through podcast's unique method of delivering ads, via hosts that their listeners adore.
Listeners love it because the ads don't sound like ads, they sound like part of the show, and those 'what's the host going to say this week about the sponsor?' moments. Brands love it because their audience isn't skipping or turning the volume down, they're actually engaged with the ad. It's win-win! And, let's face it, for brand X advertising on say Russell Brand's podcast, what would be the chances of getting him to voice a TV or radio ad for them?
So what about non host-read podcast ads?
It's clear that host-read ads are here to stay and that they're the driving force behind the strength of podcast advertising, a report from Stitcher and Midroll shows that host-read ads outperform announcer-read ads, but announcer-read (so pre-produced ads) still perform great too!
But, as more brands jump on board, more spots become available and dynamic ad insertion (where ads can be placed and replaced in episodes automatically) makes it easier to target audiences, it's important that quality isn't compromised so podcast ads don't lose their place as being more effective than other channels.
We've heard ads on podcasts which sound like they may as well have been lifted straight out of a drive marked 'brand X radio ads' and uploaded to a podcast platform. What makes an ad work well as a 30 second ad as part of a two-minute ad break on the radio (Quick! Grab the listener's attention, repeat the message, sing the catchphrase so it gets in their heads), doesn't mean it works as a mid-roll ad in a podcast.
Let's not forget the most important party here, the listener. They deserve more, so make sure they stay front of mind, for without them, podcasts are the equivalent of shouting down a sinkhole.
So what do good, non host-read podcast ads sound like then?
In a few words…just like the podcast it sits in. Think of them as 'micro-podcasts', rather than ads.
Here's a great example we came across recently in the Twenty Hertz Podcast from Dallas Taylor (now part of TED). They're lucky enough to be sponsored by Lexus (presumably via TED) and the ad is seamless, providing real value for the listener, totally tailored to the content of the show. What's more, it's also expertly produced, as you'd expect from any TED-related content.
(skip to 13:11 to hear it)
Now, such a finely crafted audio ad may not be financially viable for brands on smaller budgets, but that's not to say some of the same techniques can't be implemented, like:
Incorporating an interview or value adding tips for the listener
Always making sure there's synergy between ad and show content
Using voices or production to match the tone of the show.
The challenge lies in scaling ad delivery whilst not letting go focus of what made podcast ads great in the first place.
As the podcast marketplace becomes more organised and ads more prolific, the quality and ability to engage and hold-attention needs to be upheld. For brands and agencies, podcasting becomes a more exciting place to be by the day, but it deserves a bit of a different approach to other forms of media and if you're targeting the right audience with the quality of podcast content they've become used to, you'll continue to reap the rewards!
---
Get in touch with us to chat about how to get more for your brand from podcasts or podcast ads! When it comes to podcast companies, we like to think we're pretty great.