The world of branded podcasts continues to grow, and more brands and businesses are launching podcasts than ever before – ultimately because there are more people listening to podcasts.
A branded podcast isn't just a podcast that's been sponsored by a company, rather, it means creating a unique new content channel for your business, and done properly, a solid audio strategy around it. It should cater unequivocally to the needs of your audience whilst showcasing everything you have to offer as a brand. Intimate and immersive, podcasts offer the perfect opportunity for a brand to connect with their audience in a more authentic and honest way than any other form of content.
Lots of brands are already nailing the branded podcasts world, but there's still an opportunity for loads more brands to make their mark. In this blog, we explore the benefits of branded podcasts, how to know if they're right for your business, and advice on how to create an exciting, original podcast that aligns with your brand goals and marketing strategy.
So here's everything you need to know about branded podcasts.
The benefits of branded podcasts
Branded podcasts are a great way for companies to connect with their audience on a deeper level. How many other marketing channels can engage your audience for 20, 30, even 40 minutes at a time (week-in-week out)?
SignalHill found podcast audiences to be the most engaged audience of any medium for advertisers; 100% more attentive than digital video audiences, 88% more than online banner ads, and 48% more than TV watchers. By utilising this medium, brands can create an entertaining and informative space to build a loyal following, attract new customers, and establish themselves as thought leaders in their industry.
Branded podcasts have been proven in a BBC report to increase engagement (+16%) and brand recall (+12%), as well as hugely improving brand recognition (+89%), consideration (+57%), favourability (+24%), and even purchase intent (+14%).
The return-on-investment with branded podcasts is a little more complicated to measure than other marketing channels, so we've put together a guide about understanding podcast ROI and what success looks like.
What does a great branded podcast sound like?
There are lots of businesses who've proven how successful a branded podcast can be. We've pulled together a list of some of our favourites:
Teamistry from Atlassian
This branded podcast features stories about teamwork. I particularly enjoyed the captivating story of Concorde and how teams in France and the UK came together to achieve something that's never been done since. (Although learning about the stubbornness of the Brits to allow the French to spell Concorde with an 'e' at the end made me chuckle.)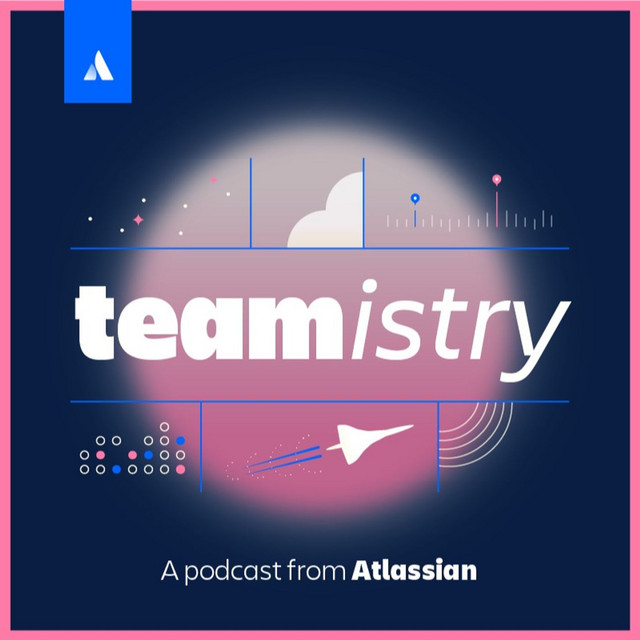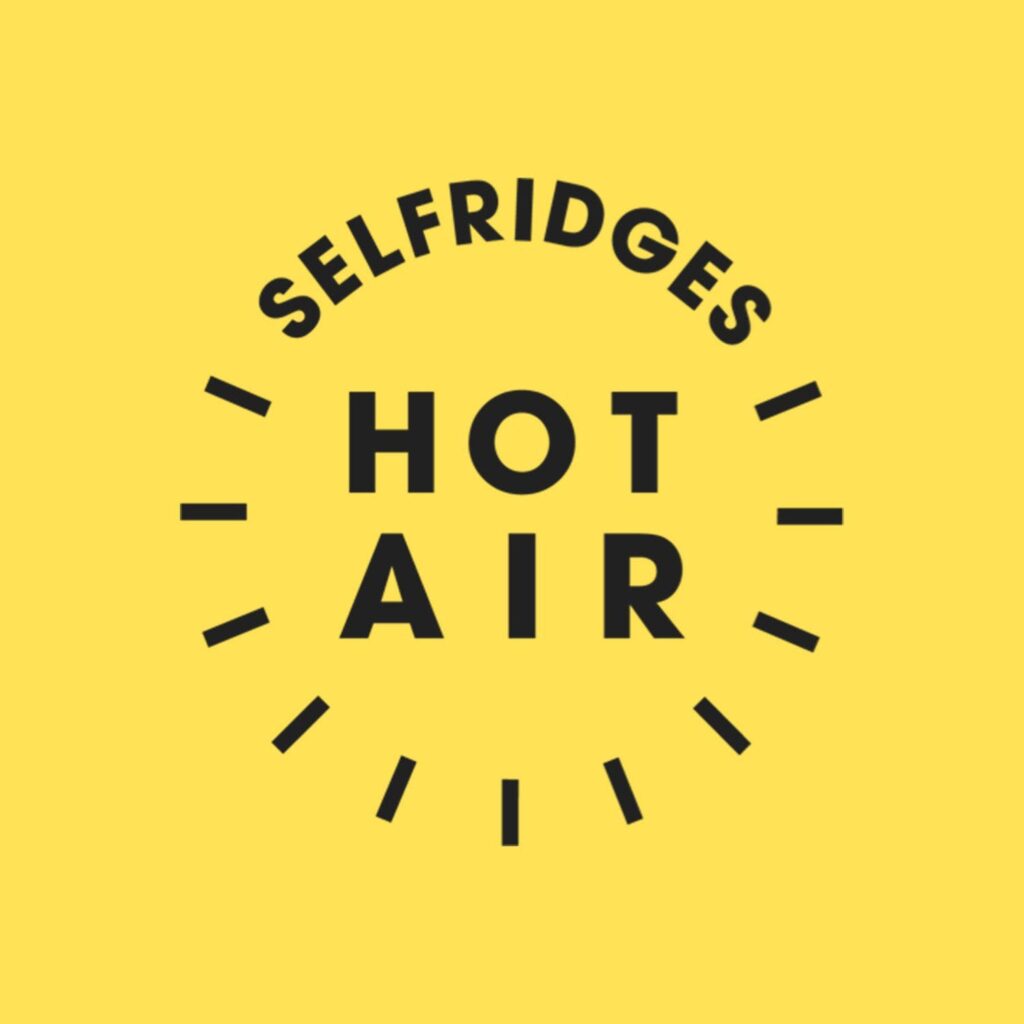 Hot Air from Selfridges
This one from the upscale UK department store is a great example of a brand creating an original branded podcast series that connects with audiences in a warm and totally on brand way. Featuring lots of fascinating stories, each connected to Selfridges values. One series asks children "what kind of world they would like to see", creating hopeful listens to inspire our imagination.
Inside Trader Joe's
From (you guessed it!) American grocery store, Trader Joe's. This podcast has become a cult hit. It started out as an internal comms podcast to help bring their teams together and share what was going on in the business, but has built up an army of loyal fans who love to hear how their favourite store works (how they source their cheese or pasta or how they design their packaging). It's a geekily informative podcast that dives into the behind-the-scenes of the industry giant.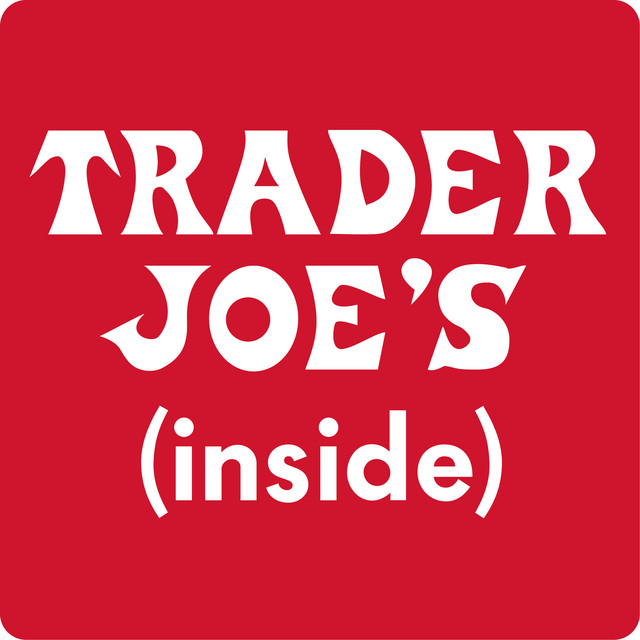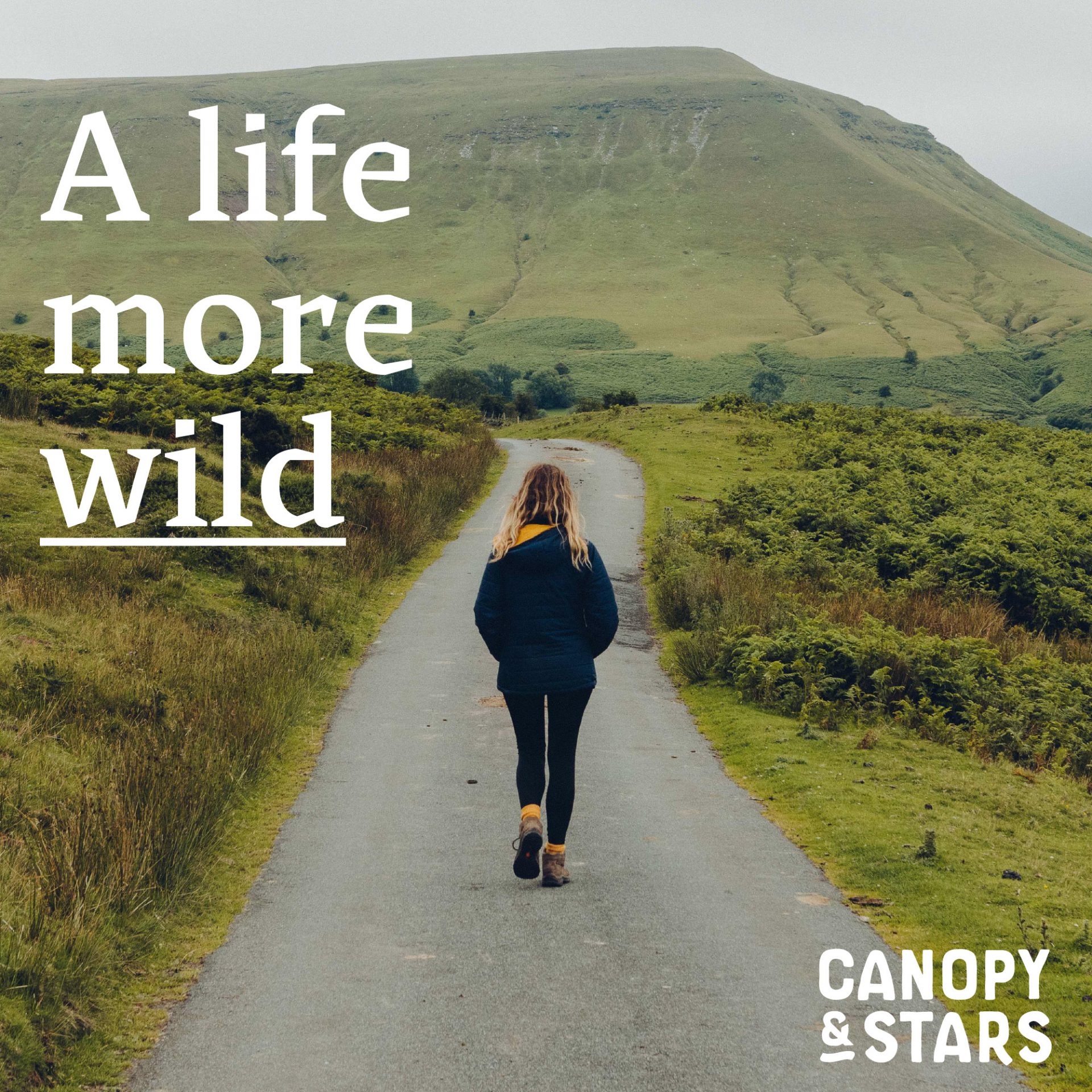 A Life More Wild from Canopy & Stars
We're pretty thrilled to have worked on and developed this series which has taken on a life of its own. Canopy & Stars are all about helping people reconnect with nature, so we made a podcast that does just that. A big part of the task when creating this podcast was not only featuring interesting guests but creating a format that brings 'the wild' to life. It's full of nature-filled soundscapes recorded in all sorts of natural locations, from beaches to forests.
Deciding if a branded podcast is right for your business
When you think of podcasts, you might think of crime series, celebrity interviews, or comedy specials. But you don't have to be a crime researcher or famous figure to start a podcast! Podcasts can be for all sorts of brands, from hotel chains to software companies, from big businesses to indie brands – whether you're creating a corporate podcast or a series all about the world of arts and crafts, a podcast CAN be right for you.
However, just because a podcast might be right for your industry, it doesn't mean it necessarily is for your brand. There are a few factors at play.
Before committing to a branded podcast, ask yourself these questions:
What are your goals?
Who is your target audience? (exactly who, get granular)
What do your internal teams think?
Have you researched the podcast market?
What are competitors doing?
What is your wider marketing strategy – and does a branded podcast align with it?
Do you have the budget and can you put in the time?
If you don't have clear answers to these questions, then you're going to struggle to create an effective podcast. If you work with a podcast production agency like us, these are exactly the things we'd work on with you before we get started.
Top Tip: Get clear on your goals
Decide what you want out of a podcast – what results are you looking for? Is it brand awareness – do you want to generate new connections with potential customers? Are you looking to establish your authority and position within your industry? Are you trying to improve perceptions of your brand? By clearly defining your goals, you'll be able to figure out if a) a podcast is the right approach for your brand and b) what type of podcast is right.

Know your audience
Knowing your audience is crucial. You might think: EVERYONE! But every marketer knows you can't speak to everyone – you'll end up speaking to no one. If your goal is to reach a broader audience, then your podcast idea and format are going to look very different than if you have a niche audience in mind.
One of the biggest mistakes you can make is not identifying your ideal listener. To build a loyal following that leads to sales and new customers, you need to know exactly who you're talking to. It may be helpful to create a listener persona: age, interests, demographic, hobbies, pain-points, budget, and so much more. Make sure to work closely with your marketing and creative teams when working on defining your ideal listener. Let their research and learning guide you.
Knowing your ideal listener allows you to create content that's specifically tailored to their needs and interests. By creating a persona, you'll be able to develop a podcast series that's carefully focused on the topics that matter most to your listeners. So take the time to establish your ideal audience – it'll pay off in the long run.
Budgeting for your branded podcast
The costs of a podcast for your brand will vary vastly. Whether you decide to DIY your podcast or go for a full service podcast agency, there will be a lot of different costs to factor in (and lots that people tend to overlook).
While it's possible to record on your phone or with budget mics, this isn't always going to deliver the high-quality podcast that listeners now expect. At the end of the day, your podcast represents your brand, so it needs to be respectable, with a certain level of quality – this means investing in the best quality kit you can afford if you DIYing, or getting in experts to help.
If you decide to go for a podcast production agency, they'll bring lots of experience to the table, you'll get the benefits of an experienced team who can produce a quality podcast, contacts with the best talent and a smart, external way of thinking about your podcast and audio strategy. Not to mention, they'll be able to help you define your podcast idea, format, and all the editing, uploading and hosting aspects.
The foundations of podcast audience growth are frequency and consistency
Creating a branded podcast
Once you've decided that creating a branded podcast is right for your business, define your goals, your audience, and budget, and of course you'll need to decide what your podcast is all about! What's the format, what's your idea – heck, what's the name?!
When we're working with brands we start with discovery, only after that do we define the format: effectively the framework that your podcast will follow. Getting creative with a podcast is the exciting part, but without a strong strategy behind it you're unlikely to get the results you were hoping for. One of the most common reasons for podcasts failing is an under appreciation of the commitment required. The foundations of podcast audience growth are frequency and consistency. If you can commit to that from the start, you're on to a winner!
Don't Forget: Marketing your branded podcast
We've talked about how important it is to make sure your podcast aligns with your brand's wider marketing and content strategy – but it's also super important that you don't forget to market your podcast! You don't want to put all of that work in only for it to end up not being seen (or heard).
We've put together some promotional advice from our own experience with getting podcasts in front of the right people – but if you want someone to take it over for you, you can take a look at our podcast promotion packages to make sure your podcast is seen AND heard.
If you want to discuss launching your very own branded podcast, we can help you nail your podcast idea, create it, and get it out into the world. Get in touch, we'd love to chat!